Is The Dentist Open? Essential Services During COVID-19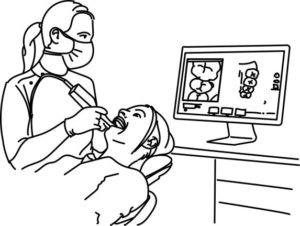 The COVID-19 pandemic has put the healthcare industry under immense pressure and has resulted in the suspension of medical services for common ailments including dental problems.
Some dental problems are unavoidable and you may start experiencing tooth pain suddenly one morning. When all the businesses are closed and social distancing has become a norm, you may search for a dentist near me open today on Google to know how you can get the required dental treatment. But before that, lets' learn the essential dental care services are available during the current situation.
Dental Providers to Provide Limited Services
As per the Centers for Disease Control and Prevention recommendation, dental facilities have been asked to postpone non-urgent dental visits, elective procedures and surgeries and emergency procedures for coming several weeks. This step has been specifically taken to protect staff and preserve patient care supplies and protective equipment for the treatment of COVID-19 patients.
What Is Included in the Dental Emergency Procedures?
The American Dental Association has given clear guidelines about the dental emergency procedures to dentists. Some of the dental problems that have been included in the essential treatment category include pain in your tooth or jawbone, painful swelling around the mouth, and uncontrollable bleeding.
If you have undergone a dental surgery recently and have been recommended post-surgery care, the dentist would be providing the much needed post-operative care needed to maintain good oral health. Post-operative care like dressing change and stitch removal fit in the dental emergency procedures and you would be receiving the needed treatment and care even during the COVID-19 outbreak.
According to the American Dental Association, a knocked-out tooth or broken tooth is considered an emergency dental problem that needs timely treatment. If your dental problem falls in the essential treatment or emergency category, you may search for a "dentist near me open today" on Google and book an appointment. While scheduling an appointment, you might be asked to explain the dental problem you are facing to determine the rendering of the dental services as per the new protocol.
Should You Visit Your Dentist During This COVID-19 Outbreak?
There is a straightforward answer to this question and the right answer has to be determined by case to case. Ideally, you should avoid visiting a dentist. This will allow the medical community to pool the resources for the needy COVID-19 patients who are battling for their life.
You should wait for dental procedures like braces examination, cleaning, and removal until the restriction on general dental services is lifted. The risk of transmission is high and postponing non-emergency dental treatments is the need of the hour.
Remember, visiting your dentist during COVID-19 pandemic for avoidable reasons would put you at unnecessary risk of COVID-19 infection and there is also a hidden risk of you becoming a carrier of the deadly virus and infecting your loved ones at home.
Dentistry brings the respiratory systems of the dentist and the patient in close proximity that increases the likelihood of COVID-19 transmission exponentially. Hence, you should avoid visiting a dental facility unless it is an emergency.
How to Deal With Tooth Pain and Other Dental Issues?
Dental problems like tooth pain arise suddenly and can make you feel restless and make you want to visit your dentist to get rid of the pain. This is completely understandable but often unnecessary. Tooth pain does not always indicate a serious problem with your tooth or gums and you can get relief from pain by using over-the-counter pain relievers.
If you are concerned about your dental problem, you can always call and talk to your dentist and discuss the issue on the phone. You should schedule a visit to your dentist only if it is recommended by your dentist.
For better oral health, you should reduce the consumption of sweets or acidic beverages that cause tooth decay. People waiting for braces maintenance and removal need to follow the recommendations of your dentist regarding oral hygiene.
Remember, dental services have been completely shut-off for patients. You can still get dental treatment provided your dental condition falls under the emergency dental treatment category. All you have to do is type "dentist near me open today" on Google and talk to the dentist before visiting the dental facility.