Five Facts About Trauma Clean Up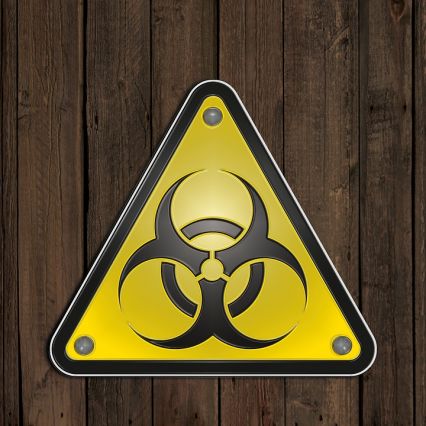 Traumatic events can happen, often in the form of crime scenes, but sometimes in the form of unattended deaths of suicides; whichever the case, someone has to clean it up. Police never actually clean up a crime scene when they are done; that is the job of a trauma clean up team. Trauma clean up companies are trained and certified to be able to handle the biohazards that come with crime scenes, from bodily fluids to pathogens. The following are five facts about trauma clean up that not everybody knows about when it comes to cleaning up biohazards.
Fact #1 – Biohazards from Traumatic Scenes Must be Disposed of Properly
Traumatic scenes can result in a lot of biohazardous liquids and materials being all over the place in a room or building. Human blood and bodily fluids in a trauma scene will have in them any pathogen or infection that the person they came from had, even a few weeks after the fluid or blood was spilled onto surfaces. This means, if they were infected and contagious, the improper cleanup and disposal of the fluids can result in the person doing the cleaning, or the people using the area after the trauma clean up is done, getting infected. Hepatitis B is known to be able to survive for over two weeks on a surface, while Hep C can remain infectious for up to two weeks.
The proper use of equipment, such as PPE and biohazard waste containers or bags, is necessary to keeping everyone safe. You must presume any blood that is left in a trauma scene is infected with blood borne pathogens and act accordingly based on local, State, and federal laws regarding biohazard materials. Any biohazard materials must be disposed of by a licensed biohazard-waste hauler, which a properly trained and certified trauma clean up company will be licensed for.
Fact #2 – Any Amount of Bodily Fluids are Considered Biohazards
It does not matter the amount of blood or bodily fluids that are present in a scene that requires trauma clean up; any amount must be considered a biohazard. If blood is splattered onto a carpet, it could be soaked into the floorboards below, so it must be treated properly. Blood can be especially troublesome if the odors linger, as it can still be an unsanitary presence. If you are familiar with the person that caused the bodily fluid release, or bled in the area, you still need to consider it a biohazard, even if you knew they were healthy, as there could be any number of unknown harmful bacteria in the blood.
Fact #3 – Trauma Cleanup Can be Costly
When it comes to cleaning up after an event, trauma clean up can actually often cost more than a house fire. Many insurance companies do not have policies specific to trauma or bio cleanup, so you may be paying for the trauma clean up services out of pocket, for the most part. As well, the extent of the clean up may alter the prices, as well as how long ago it happened, and what kind of area it happened in. Cleanup is sometimes a time-consuming process, especially if blood or bodily fluids have soaked into boards or walls, and smells can linger for a long time.
Fact #4 – More Than Just Bodily Fluids Have to be Cleaned Up and Disposed Of
While bodily fluids and blood stains are obvious spots that need to be cleaned up, and sources of biohazard issues, there are many other things to look out for in a trauma clean up. Shoes used by someone who has walked through the area, for example, can carry disease-carrying bacteria if they were not properly protected. As well, if a dead animal is on the scene, the fumes they give off can cause serious illnesses if inhaled by people. A professional trauma clean up company will know what to look for when cleaning up a scene properly.
Fact #5 – Qualified Trauma Clean Up Teams Help Minimize Risk
In many locations, a trauma clean up company does not actually require certifications; all they need to do is follow the OHSA guidelines for handling infectious materials and their Blood Borne Pathogens standard (BBP.) However, a fully qualified and trained trauma clean up team can greatly reduce the risks caused by a trauma scene. With proper training, they will be able to properly identify hazardous materials and liquids, and safely and efficiently remove and dispose of them. They'll also be trained to handle communications sensitively when it comes to traumatic scenes, and they will provide a single point of contact for the home or business owner.