Factors to Consider While Selecting a Pediatrician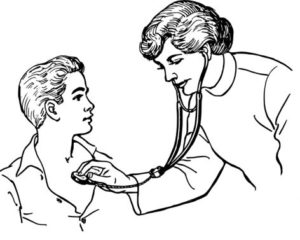 Everything is different when it comes to children. Even the common health issues become different in the way they are diagnosed and treated. It is therefore little difficult for parents to select the best pediatrician for their little ones. It is also an essential part of parenting which every parent wants to do well. A pediatrician can guide the parents through daily care of children and how to be watchful for special symptoms and diseases. There are some factors that parents can consider to find a good pediatrician.
Ask for the references from friends and relatives who have already find the pediatrician for their children. These are the close references that can provide first hand and unbiased experience of the pediatrician; how their children like the pediatrician and what was their overall experience of the pediatrician and the center. Some parents even ask for the references from the gynecologist who helped them in their child's delivery.
One can also find a list of pediatricians in one's city or locality on the websites of hospitals and medicals societies. This also includes the information about the medical training, certification, and the experience of the pediatrician. Pediatricians are specially trained to understand a child's behavior and to predict the possible causes and to check and treat the comparatively smaller body parts and organs.
The way pediatrician interacts with children is another important factor. When children are comfortable and happy with their doctor, they are not afraid or resistant in visiting the pediatrician. Also, they accept the medicines that help in faster recovery. Not just the children but a pediatrician must be able to communicate well with the parents. In case of toddlers who cannot speak yet or say only a few words, it is the parents' observation that explains the child's symptoms. Also, a pediatrician should be able to politely inform and explain any serious issue that has been diagnosed with the child.
It might sound strange to few, but some parents prefer the female pediatrician over a male pediatrician because of the fact that a female doctor is also a mother and will be one day and thus she can connect better with the children and will be polite and empathetic with the little patients. This might have some relevance but deciding on the gender of the doctor is a matter of personal choice.
One important factor that parents often missed out on is the location of the pediatrician. It should always be in the closest proximity of their area. Nobody would like to travel a long distance to reach the doctor. This will not only take time but the child may also be exhausted. Also in case of emergency, it may be risky to wait with the sick child. Along with the distance, the location must also be away from the emergency rooms or specialty hospitals that may scare them.