Dentist Office –Tips to Help You Find the Right One for You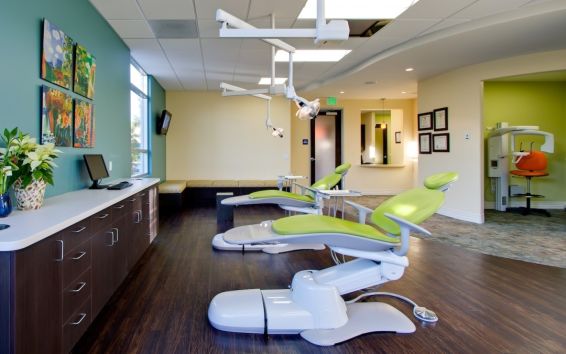 A smile plays a vital role in making first impressions, so you must do whatever it takes for preserving healthy teeth. The key to maintaining a healthy smile is to find a good dentist, but how will you know that you are choosing the right one? Whether you have just relocated or looking for a dentist office in Springfield VA for the first time, finding that perfect one requires some research and a preliminary visit.
Tap your Social Network
Family, neighbors, co-workers, and friends are the best resources when you require a service care provider. You can also consult a pharmacist or doctor. Please ask them about the dentist and their office. Do they dislike anything and how long are the waiting period and whether the dentist is available during emergencies.
Online
You can get a list of dentists from various advertising websites and online yellow pages. Look for a dentist who is a member of the American Dental Association by checking their sites. Be aware of advertisements that claim a specific dentist is best than others. In most states, this is considered unethical.
Health Care Organizations for Referrals
You must contact your health insurance provider as they can provide you a list of dentists participating in their coverage. Call your faculty members at a dental school or a local hospital. Consult with the state dental society and ask for a list of recommendations.  
Consultation and Know about the General Practices
Before scheduling any dental appointments, ask for a consultation so you can meet the dentist, know about the office and ask questions about the service they would be providing you. You should ask the prospective dentist about the kinds of anesthesia they use, do they provide anything special during treatment so that you can feel more comfortable like noise-canceling headphones and will the dentist be discussing all procedures in detail and can able to answer all your questions?
You should ask the office staff about the policy for missed appointments, what is the payment plan and does the office have dentists on-call throughout the day and if present, what is the procedure to contact them. Ask about the prices for common procedures so that it will be easy for you to compare the cost with another dentist that you are considering.
Assessing the Professionalism of the Dentist Office
Make sure the examination rooms are properly sterilized and the office is clean. In general, check how helpful and friendly the dentist and office staff is. Rude office staff will surely make your visit frustrating and you might feel they are taking advantage of you as you are paying for the services that you could get at any other clinic. If the staff is not showing respect to you, it is best to find another office. If the staff and the dentists are rude towards each other, then the office has a poor working environment. You should visit an office where every staff member gets along with everyone and is able to work together for your best interest.
Convenience
Do they have flexible hours that will fit your schedule? Is the dentist office in Springfield VA located conveniently near your office or home? Do they emergency dentists on call at all times? The fact is not all dentists will meet all your preferences. Do you have to decide what the most important parameters are for you? If you will not be getting paid time off for medical check-up, most probably you need a dentist with a wider range of hours.
Scheduling a General Exam
The exam includes x-rays and cleaning. Your evaluation should be based on how well you are getting along with the prospective dentist, do they make you feel comfortable and complete their job properly. Do they able to demonstrate professional including valuing your money and time? Are they really interested in your health and ask questions about your medical history? Are they able to explain effectively if you are unable to understand completely and exhibit patience? If not, then you have come to the wrong place since they are just concerned about making money.