Why is a Wellness Retreat a Must in Your Bucket List for 2019?
Visiting wellness retreats is becoming a popular vacation trend in recent times. There is a good reason for this. A growing number of people now grapple with various stressful issues in their personal and work lives. Unless they can find an appropriate outlet for these, they can end up with long-term mental and physical problems. So, instead of taking a usual holiday, these people prefer to head for places like the Sedona wellness retreats. Here they can get expert help in shedding their accumulated stress, and rejuvenate themselves with various holistic treatments.
After spending a week or more at the Sedona wellness retreats, you will notice a distinct improvement in the way you feel both physically and mentally. You will feel more confident and self-assured. And, with the boost in your self-esteem, you will feel more capable than ever in handling work and life challenges.
If that hasn't convinced you yet, let's examine at length why a wellness retreat ought to be a must in your bucket list for 2019:
It will help you to become stronger mentally
 Most wellness retreats offer training sessions and workshops in meditation techniques and in being mindful and self-aware. To aid with this, they require you to leave behind or switch off your mobile devices and cut off all contact with the outside world. So, for the duration of the wellness retreat, you cannot make or receive calls, send or receive emails and messages, check social media posts and news items, and so on. The purpose of this is to remove all the distractions that might potentially prevent you from benefiting from your visit.
At the wellness retreat, your focus should primarily be on yourself. By looking inward and examining your thoughts, you will gain a better understanding of yourself. You will be better placed to discard negative thoughts and retain the positive energy that will help you to deal with harsh realities. You will, thus, find the inner strength to continue to find ways to improve your inner and outer life.
It will help you stay physically healthy
At the Sedona wellness retreats, trained instructors will pace you through breathing exercises, yoga exercises, and walking exercises. Your schedule will include adequate rest and nutritious food. Additionally, you will participate in relaxation sessions comprising of massages, mud pack applications, mineral water baths, facials, manicures, pedicures, and more.
The pampering and attention you receive at the Sedona wellness retreats can give you the psychological boost you need to feel better about yourself. Furthermore, following a structured routine for the duration of the retreat, such as sleeping, waking, and eating at set times, will further aid you in finding a balance that is essential for staying physically healthy.
It will help you reassess your life priorities
By getting away from your regular life, you can put a distance between yourself and the issues that have been bothering you. With this distance, you can examine the issues more objectively. You may realize that many of them are not as important as you thought they were. Or, you may find constructive solutions to resolve these issues.
If you're not happy at work, for instance, you can analyze what exactly you find dissatisfying and decide on appropriate measures to handle it. For instance, will it help if you find better ways to handle your responsibilities? Do you need to work on improving your relationships with your co-workers? Do you need to lessen your workload? Or will you benefit from switching careers entirely?
You will rediscover who you are and what you really want, as opposed to what you think people expect from you. You will realize that there are things that matter more in life than struggling every day in the rat race, such as spiritual fulfillment, finding joy in simple chores, being happy with what you have, enjoying the changing beauty of nature, spending time with your family and friends, cultivating a skill, and so on.
As you see, there are many positive benefits that you will incur from spending your vacations at the Sedona retreats. You will learn to value yourself and take proactive steps in leading a well-balanced life that brings you much personal fulfillment.
Here is What a Juice Cleanse Does to Your Body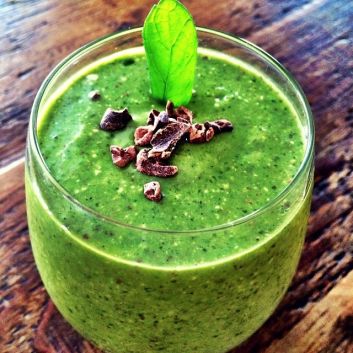 Juice cleansing has become common in our time. Some people try this just because of a penchant for change, and others, simply because of the intense desire to be healthier. In tune with the excessive demand for this, various juice centers have cropped up all through the country. To find the most excellent Houston juice cleanse shop, you can check through the internet, which is the best option. Nevertheless, one must consult a practicing physician before trying Houston Juice cleanse.
What is Juicing and Blending?
Juicing is the process of extracting juices out of vegetables and fruits and separating the same from the pulp. Here, one uses only the juice part and not the fibrous reside, including the pulp. Hence, the juice will contain only the pure essence of the fruits and vegetables.
In blending, one mixes all parts of the fruits and vegetables that are safe to eat, including the fibrous part and pulp. Here, you will get the entire ingredients of fruits and vegetables.
Here is What a Juice Cleanse Does to Your Body
a) Benefits of Juice Cleanse
In general, the period required for juice cleansing varies. The required minimum period is three days, and the maximum can be ten days. The aficionados of this method hold the opinion that one can gain various health benefits by opting for this method. That said, the potential benefits of having juice cleansing are just sketchy and subjective. There are no clinical proofs.
• Vegetable and fruit juices contain natural anti-inflammatory ingredients that will improve the overall resistance of the body to various ailments. In practical terms, there will be an enhancement to the overall human body immune system.
• These juices contain high quantity minerals and vitamins, as the extraction of the same is from fresh fruits and vegetables.
• According to the supporters and campaigners of juice cleansing, this method will augment the digestion system. Subsequently, there will be an overall boost to the health condition of the individual.
• They also claim that when the juice cleansing is proper, then that will get rid of the body toxins, which will make the individual healthier.
b) Possible Risks Factors
Along with the potential benefits of juicing, you must note that there are some risk factors also. One must be aware of these possible perils also. Due to these factors, it is always sensible that one should consult his or her doctor before going for juice cleansing. In this way, you can make sure that your health condition permits you to have juice cleansing.
• Consuming large amounts of juices may be unsafe for some people, especially to those who have kidney problems. Juicing may also instigate the growth of kidney stones.
• While you do juice cleansing, there will be diet control, which will result in the shortage of the required calories. This condition will influence the overall body weight even though for the time being. However, this weight loss will not be long-lasting.
• There is a possibility of a bit of dehydration due to the intake of laxatives or purgatives included in the juices (though in low quantities) for creating the proper bowel movement.
• The process of juice cleansing entails reducing the regular food consumption and taking a lot of fruit and vegetable juices instead. However, less intake of food practically means less energy, which may affect some people. Such people will experience low blood sugar with symptoms of dizziness, dryness, and desire for.
Juice Cleanse
The presence of various juice centers is one of the peculiarities of Houston, and because of this reason, you will not find it difficult to find a peaceful place for having juice cleansing. You can check with your close friends or relatives to find out the most economical and effective Houston juice bar. It is also practical to search through the internet. However, it is highly significant that you must select a professionally run center and where the management gives due emphasis to the hygiene nature of the place. Besides, check and confirm that the Houston juice cleanse center that you visit uses only fresh vegetables and fruits for juicing. Above all, the pricing must be affordable.
How to Use a Cold Therapy Unit?
A cold therapy unit and cold therapy machine are one and the same thing – devices to deliver cold therapy.
Cold therapy is the use of freezing temperatures to reduce orthopedic pain. The pain can be due to surgeries, injuries, or extremely fatigued muscles. But the delivery of the freezing temperature needs to be perfect for cold therapy to produce optimal results. The best way to deliver cold therapy is via special devices that are designed for this task.
Using a Cold Therapy Machine
Using a cold therapy unit doesn't require elaborate preparations. The device is made up of several components such as a pump, a healing pad, a tank, a connecting tube, etc.
You will first need to fill the tank with ice and water. Then you can wrap the healing pad around the affected area and sit comfortably. Now, all you need to do is switch on the machine, and the pump will begin to initiate the water flow from the tank to the healing pad. A tube connects the tank to the healing pad, and all these components work seamlessly to deliver cold therapy to the affected area.
The healing regimen –
You will need to use the unit as per your need for cold therapy. Your doctor is likely to recommend a healing regimen for you as per your unique requirements. Usually, you will require multiple sessions a day; with each session lasting for about 15-20 minutes at the least.
For post-surgical healing and severe injuries, the requirement for cold therapy can be longer than usual.
The delivery of cold therapy needs to be consistent for patients to really benefit from it. So, you will need to administer it without missing any of your healing sessions. Convenient use of a cold therapy unit makes it easy for patients to continue with their healing sessions as needed.
Uses –
You can use a cold therapy unit easily at-home settings. So, you don't need to visit a clinic for your cold therapy healing sessions if you don't wish to do so.
If you are recovering from a shoulder, hip, or knee replacement surgery; cold therapy sessions can be extremely helpful for you to regain a range of motions in your joints. It will help you to begin your physical therapy without any delay. For injuries such as ligament tears or fractures, you can use the machine at home for speedy pain relief. You might require 1-2 sessions of cold therapy a day for effective healing.
If you want to use the machine for reducing muscle ache; you can administer cold therapy once a day or as needed.
Buying the Right Cold Therapy Machine
If you wish to use a cold therapy machine, you need to invest in the right device.
Using a machine for cold therapy is safe. It doesn't carry with it risks that come with using ice packs for cold therapy. Ice packs can drip water over surgical wounds; increasing your risks of contracting post-operative infections. It is also messy and inconvenient to use ice packs for cold therapy. With the right cold therapy unit or machine; you won't need to deal with any such issues.
For instance, IsoComforter makes its cold therapy machines using the patented Iso tube technology. It helps in the most efficient delivery of cold therapy. IsoComforter healing pads are made using a ridge design, which helps with optimal skin contact. The ridges help prevent injuries from freezing temperatures.
IsoComforter machines also come equipped with self-priming pumps for operational ease. You won't need to fiddle with multiple switches or knobs to use IsoComforter machines. You can also buy portable machines to administer cold therapy on the go.
When buying a cold therapy machine, it is important to select the right healing pad also. For instance, IsoComforter healing pads deliver cold therapy from all sides instead of just one. So, you can expect more optimal healing when you use such healing pads. You can buy sterile healing pads for postoperative pain relief. It will minimize the risks of infections. You can select a multipurpose healing pad or one that is designed for specific areas such as the knee, hip, back, or the shoulders.
Factors to Consider While Selecting a Pediatrician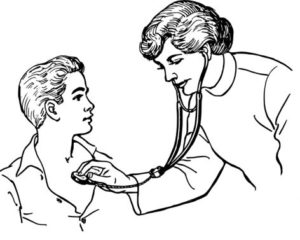 Everything is different when it comes to children. Even the common health issues become different in the way they are diagnosed and treated. It is therefore little difficult for parents to select the best pediatrician for their little ones. It is also an essential part of parenting which every parent wants to do well. A pediatrician can guide the parents through daily care of children and how to be watchful for special symptoms and diseases. There are some factors that parents can consider to find a good pediatrician.
Ask for the references from friends and relatives who have already find the pediatrician for their children. These are the close references that can provide first hand and unbiased experience of the pediatrician; how their children like the pediatrician and what was their overall experience of the pediatrician and the center. Some parents even ask for the references from the gynecologist who helped them in their child's delivery.
One can also find a list of pediatricians in one's city or locality on the websites of hospitals and medicals societies. This also includes the information about the medical training, certification, and the experience of the pediatrician. Pediatricians are specially trained to understand a child's behavior and to predict the possible causes and to check and treat the comparatively smaller body parts and organs.
The way pediatrician interacts with children is another important factor. When children are comfortable and happy with their doctor, they are not afraid or resistant in visiting the pediatrician. Also, they accept the medicines that help in faster recovery. Not just the children but a pediatrician must be able to communicate well with the parents. In case of toddlers who cannot speak yet or say only a few words, it is the parents' observation that explains the child's symptoms. Also, a pediatrician should be able to politely inform and explain any serious issue that has been diagnosed with the child.
It might sound strange to few, but some parents prefer the female pediatrician over a male pediatrician because of the fact that a female doctor is also a mother and will be one day and thus she can connect better with the children and will be polite and empathetic with the little patients. This might have some relevance but deciding on the gender of the doctor is a matter of personal choice.
One important factor that parents often missed out on is the location of the pediatrician. It should always be in the closest proximity of their area. Nobody would like to travel a long distance to reach the doctor. This will not only take time but the child may also be exhausted. Also in case of emergency, it may be risky to wait with the sick child. Along with the distance, the location must also be away from the emergency rooms or specialty hospitals that may scare them.